Whangamata wedding photographer and videography
If you are looking for a dynamic and professional Whangamata wedding photographer, look no further than Nuance! Over the last 11 years our team here have captured beautiful photos at beach weddings. Putting an emphasis on fun and romance, relaxed is our style.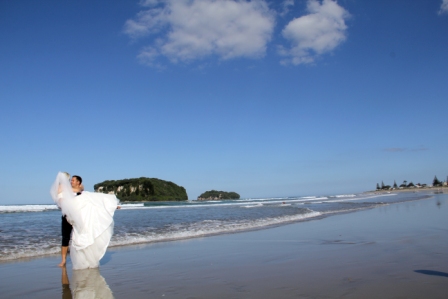 Whangamata's photography and videography
Our team believe in creating the scene for your creative photo shoot that's natural with no posing. Whangamata is a cute little Coromandel surfing town with a magnificent beach perfect for a stunning wedding. Rolling surf, long white sands, red flowered Pohutukawa lined estuaries and scattered islands make for great photos to frame your wedding photos. Nuance know how to make the most of your Whangamata wedding and maximise your photo time to make sure we capture the images with stunning backdrops with plenty of time left to enjoy your guests.
Whanagamata is an amazing place to get married with huge scope for photo opportunities. We have loads of local knowledge on different spots in Whangamata. We know all the hidden gems Whangamata hides with local knowledge that can take your wedding photos and video to another level of greatness.
Whanagamata wedding drone and video packages
We offer Whangamata wedding photography packages from preparation right through until first dance. Our full day photography and video package being our most popular as it allows us to shoot and capture all day long. This will give you an amazing overview of the day with nothing missed. Find out more about our Whangamata wedding prices here.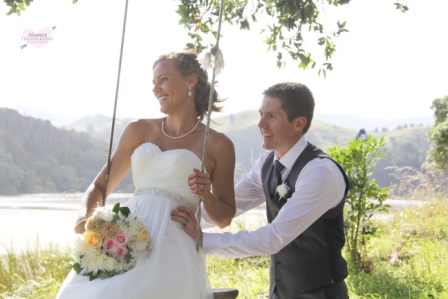 To get the best price locally, we recommend that you email us with your details for your unique wedding so we can customize a wedding package that works for your time line and budget. This will enable us to make sure we are available.
Why not add drone photography for an edgy look to your video?
Drone video and still photography can also be a great addition to add a very cool dynamic look to your wedding day.
From giant love hearts and group shots to stunning images and video of your venue really does add a unique element to highlight and set apart your wedding video. Adding drone to your wedding day really does let us we can capture the nuances from every angle.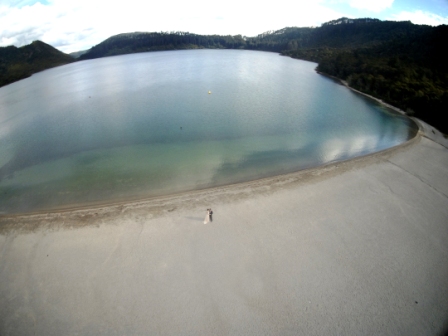 Booking a local and professional photographer and videographer is imperative to making the most of the area
We are a very busy and well respected wedding photography company in Whangamata and the volume of weddings we shoot each year prove this. Check out our beach weddings photo page of past wedding highlights. Our team at Nuance capture between 50 – 80 weddings every year and we book out fast for the summer wedding season. Contact us now to ensure you can the best and most affordable wedding photographers in the Coromandel region. Need help with choosing other Whangamata weding professionals? We are happy to help.
Venues we have photographed at that you may like to consider for your Whangamata wedding. We can recommend excellent vendors such as celebrants, florists, wedding transport options and hair and make up artists. Feel from to call and talk, we are always happy to help.
Puka Lodge, Whangamata Golf Club, Whanagamata Game Fishing Club, Whiritoa Surf Club.