Maternity photos and video
Maternity photographer Queenstown add another quality service to the repertoire. NVP Photography, Drone and Videography have shot hundreds of weddings in natural light. It's no surprise the same attitude of getting the best photos naturally was shown to maternity photos and video. With many beautiful photo locations in Queenstown, Wanaka and Invercargill there is no shortage of scope for lovely pregnancy photos and video.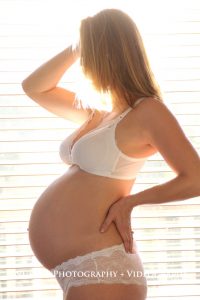 Maternity photographer Queenstown – Maternity video
While the beach always offers excellent photo and video opportunities to capture lovely natural light and movement, there is much more available to the creative couple wanting something unique. We love the urban feel of graffiti walls, classic waterfalls, timeless panoramic shots and some other top forest locations for stunning back light and floral settings.
Maternity videography captures more than photos
Lately video has become more and more popular for Facebook, Instagram, wedding videos and even short clips on our phone are being captured daily all around the world. It no surprise then that maternity videos are the next big thing. With video we can capture more emotion, more romance and more of the cuteness than we can capture with photo only. Adding soundtracks and audio, flow and movement gives you far more scope to create a highlights pregnancy video with real emotion. Our clients love sharing their videos on social media with all their family and friends., What better way to celebrate the birth of your next baby with a lovely little pregnancy video.
See below for a sample of maternity photos
We love to add a lot of different footage into our videos. Where you live and why you live where you do, where you chose to raise a family and all important parts of your video. We love to add this content to give you a comprehensive pregnancy video that is unique to your family.
From tiny booties on the tummy to dramatic drone of the happy couple waking along the same beach you will enjoy summers with your baby, all go towards making up a great cinematic highlights video.
Maternity photos and video prices
We have modelled for you at some random venues so you can see exactly what you can achieve, these are great ideas you can build on. Our maternity shoots are $350 for photo and $450 for video. If you book both which is highly recommended you receive a discount $100 discount. Both photo and video is only $700 which is a great deal.