Wedding photography New Zealand
A huge shout out and special thanks to all our wonderful brides, grooms and bridal parties around the world featured below. Coming from various part of the world and New Zealand, we have been so fortunate to meet so many wonderful couples and their families! With over eleven years experience between us, it's fair to say we have shot a lot of weddings! At NVP photo video productions, we love what we do and continue to feel so grateful to be a part of these special days. We hope you enjoy looking through all the photos below.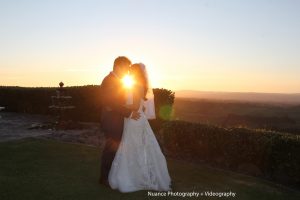 Wedding photography and video
Below are links to past weddings we have enjoyed shooting. There are a range of weddings here from all over New Zealand as we have recently moved to the lower South Island. We have past weddings you can view here from Auckland, Coromandel, Queenstown, Hamilton, Rotorua and Taupo and even a few from Fiji, Tahiti and New Caledonia.
Victoria and Zak – Whangamata Beach wedding (Photo & video)
Shontelle and Tony – Country style wedding Auckland (photo & video)
Jenny and Sam – Olive Tree Cottage Tauranga
Olga and Carl – Shakespears Park, Gulf Harbour wedding, Hibiscus Coast
Monique and Devon – Rarotonga wedding Cook Islands wedding photography
Danae and Michael – Hahei Beach wedding (photo & video)
Abbie and Steven – Fiji wedding
Alisha and Steve – Taupo wedding photography
Ariana and Matt – Auckland wedding
Apryll and Ryan – Bora Bora, Tahiti wedding
Jenna and Jonny – Mount Maunganui wedding
Hayley and Darren – Eloping Cathedral Cove Coromandel
Rotorua and Taupo pre wedding shoot
Tracey and Matthew – Auckland wedding
Nicole and Aymen – Lonely Bay Cooks Beach Coromandel wedding
Sarah and Aldo – Mount Maunganui wedding Tauranga
Jennifer and Alberto – Auckland wedding
Celia and James – Mount Maunganui wedding Bella Vista
Nicola and Stephanie – Lonely Bay Cooks Beach Coromandel wedding
Sarah and Darren – Pauanui wedding Coromandel
Siabon and Shannon – Tauranga wedding
Lou and Rob – The Grand Chateau wedding Tongariro
Cassie and Alex – Hamilton Gardens wedding
Caitlin and Shaun – Lake Okataina, Rotorua
Kate and Terry – Mount Maunganui
Hoa and Colin – Lonely Bay Cooks Beach Coromandel wedding
Bjorn and Daphne – Auckland country wedding
Cheryl Huka Lodge Taupo wedding
Debra and Sam – wedding in the Vines at Vilagrad
Kelly and Casey – Ohakune wedding Tongariro New Zealand
Karen and Anthony – Whangamata Beach wedding
Ohope Beach wedding at the Ohope Golf Club
Whangaparaoa wedding photography Hibiscus Coast
Hayley and Matt – Whitianga wedding in the Coromandel
Like what you see and want to know more?
Choosing the best photographer for your wedding is important as your choice will fill and integral part of your day. Viewing a lot of past weddings is crucial to make a qualified choice. This is why we offer so many past weddings to view. Enjoy!