Tauranga photographer and videographer specialising in weddings
Tauranga weddings photographers and videographers, NVP Photo and Video production offer professional wedding photography and videography in New Zealand. Our creative team have a focus on wedding photos and video in the Coromandel, Rotorua, Tauranga, Hamilton and Taupo areas. Check out our You Tube channel for a huge list of recent wedding videos. Click here.
With years over 19 years in the wedding photography and videography industry, we have the experience to capture amazing images and films for any couple, in any condition, in any part of the country. We are the most competitive Tauranga photographer and videography company. If you are looking for professionals to join you on your big day, then look no further. We offer very competitive rates and wedding packages. Add video to your photo package and save more money. We are full time professionals in the business so your wedding day is in very capable hands. We want an enjoyable, fun and memorable experience for you both and this will reflect in your images. What really sets us apart is our focus on natural and creative photos and video.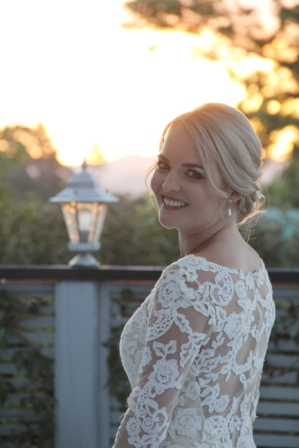 Tauranga photographers and videographers work together to save you money
We are unique and don't charge travel travel to our clients. We also ofer all the original photos direct from the camera, no copyrighters. You own them. Our information packs are complete and no hidden costs. We have photographed weddings at every venue in the North and South Island. We are experienced in all locations of the Bay of Plenty offers.
Tauranga photography and videography packages
Prices to suit all wedding budgets from 2 hour packages to 10 hours of comprehensive coverage.
Bay of Plenty photographers and videographers with inexpensive travel options for the North Island and Queenstown region.
There are many stunning and easily accessible wedding locations in Tauranga, Taupo and Rotorua. With a passion for beach and lake weddings.
Tauranga weddings and amazing photo locations
Our team have a unique, creative, natural and fun edge to their photography. Couples who have commissioned us can boast stunning wedding pictures and highlight videos. Forget the posing – we want you to be you, be yourselves, be relaxed and so we can capture the best of you both.
How do you maximise your photographer and videographers time?
We are at the cutting edge of film and wedding photography and we have loads of fresh and new ideas to ensure we capture timeless, cinematic highlights. Sometimes we can pull images from the video itself as another option for additional photos. This can give you the benefit of a second or third shooter for your photos.
We find this process really does make our clients end product that much better. As we do not miss any photo opportunities as this style ultimately gives you a much better coverage of the day.
Photography copyrights in New Zealand explained and simplified
What makes us different is we give you all your photos, yes all of them including your bloopers. We like to think of these as your negatives. Back the up on a hard drive for safe keeping so none of your precious moments captured throughout the day go amiss.
Another huge part of our ethos is that we do not retain copyright of your photos. Basically our big belief is that you paid for them – so they are yours! They are yours to upload to social media, print, put in an album or on canvas. Basically, any way you choose to display them is absolutely up to you.
A traditional wedding photographer may sell you a package that includes up to 100 images. This means that you do not own the copyrights to your photos. If you want extra prints, photos or enlargements you may have to pay extra. Although this can be something that has become considered normal in the industry, it's not NZ Law. We like to hold a joint Copyright so we can promote ourselves and you have no additional costs.
Commercial media and corporate video for impact marketing
We shoot commercial photos and video for companies looking for an advertising edge. If your business is seeking bespoke advertising, then consider NVP photo, video production.
Booking NVP photogtraphy and videography limited for your wedding now and ask us how to save money
To find out more about our work, see it for yourself and check out our gallery. Our online gallery is constantly revolving with up to date weddings.
CONTACT US any time for information on how to make your wedding imagery amazing
To have us join you on your wedding day, email for an information pack, price list and availability on your date.
See below for locations we have photographed weddings.
Information on copyrights