Same sex weddings New Zealand
Same sex weddings NZ are totally wedding focused! And why not marry in New Zealand? Having passed the bill to include same sex weddings in 2013, we are truly a progressive country. And our team at Nuance Photography and Videography welcome your wedding!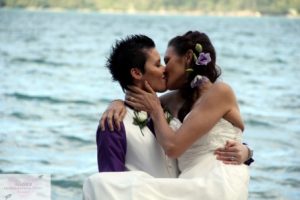 There truly is everything you need here in New Zealand. Having quality suppliers and a huge variety of options to choose from. Opt for a beach wedding or and alpine wedding. This little country really does cover all your bases and really caters to everyone.
New Zealand offers stunning scenery and a huge variety of wild life. Not only this, but a quaint and untouched landscape and world class venues for all budgets. Choose is to arrange and photograph your same sex wedding NZ.
Professional photographers and videographers
New Zealand is a safe and clean country, easy to get around and perfect to marry and holiday in. We like call this wedding-mooning. It's also inexpensive with a very competitive exchange rates which is great for overseas clients.
At same sex weddings NZ we don't discriminate so you can get married no matter who you love. We think "love is just love" here in New Zealand so gay or straight we can put together the perfect day for you. Our team absolutely welcome same sex weddings, we utterly believe everyone is entitled to the same treatment.
Whether you want a perfect beach wedding or an amazing Lord of the Rings wedding. A lovely chapel or park setting, we have all the options for the perfect wedding day full of professional services.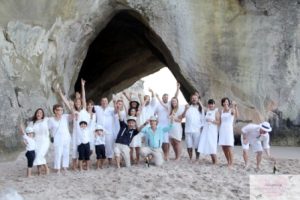 NVP Photo Video prices
This awesome package includes all the below. We do the planning for you with carefully selected professionals and best of all you it is gentle on your wallet.
Photographer: Nuance Photography and Videography. No copyrights issues and every photo supplied on USB in high resolution.
Celebrant: Friendly, fun and professional celebrant to ensure you have the perfect ceremony.
Accommodation: Lovely accommodation for your wedding nights.
Legal Paperwork: Book with us. We take the hassle out of the process in your legal paperwork.
Bridal flowers: A hand-tied, beautifully designed bouquet of flowers and foliage delivered.
Hair and makeup: A professional hair and make up session before your ceremony.
Locations: So many stunning secluded beaches or parks to choose from. Be sure we will find you the perfect location for your special day.
Dinner for two: Local fine dining restaurant.
Witnesses: Witnesses to sign the necessary paper work.
Optional extras include:
Videography
Archways
Chairs
Rose petals
Music
DJ/small band or acoustic guitar
Wine and wine tours
Boat and ferry transfers
Extra guests
Heli flights
Adventures and activities
Additional charges apply.
Contact us for more information on planning your perfect wedding day
For more information email us for details. We look forward to preparing the perfect wedding day for you both. info@nuancephotography.co.nz