Wanaka wedding photography and videographers
Who doesn't love Wanaka weddings? Working throughout New Zealand and the South Island. Nuance offers a team of professional and experienced Wanaka wedding photographer and videographers. Specializing in weddings meaning you get high quality, gorgeous wedding photos and highlight show reels.
Wanaka has so much to offer a wedding day with close proximity to unique lakes, sparkling rivers and the world best heli-weding options. Wanaka offers our clients the very best in New Zealand scenery. For this reason alone you should choose a great photographer.
We offer a professional service that includes online galleries, quality Queensberry Albums and tear jerking highlight videos that will wow your family and friends.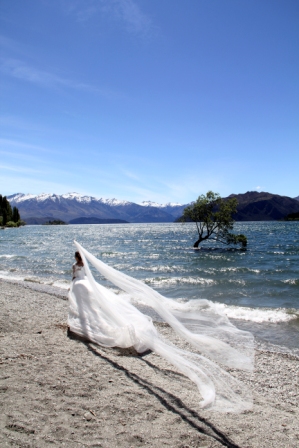 Professional Wanaka wedding photographers?
Our Wanaka photographers are all well trained to get the best out of you on the day. We don't miss a thing, from preparation right through to first dance we capture all the romantic events of your Wanaka wedding. We have Wanaka local knowledge to make the best of your wedding photos with secret locations and options depending on weather to maximize your photo opportunities.
If you are serious about photography and video for your Wanaka wedding ceremony and reception and you understand the importance of an experienced photography company being with you on the most important day of your life, then consider Nuance Photography and Videography Limited.
We really are the best value for money. Just consider our client friendly copyrights stance you really do get the best deal. We also offer our clients the rare opportunity to own their video raw footage.
Book a local Wanaka videographer
We work full time in the wedding industry and have full time staff in the office on standby awaiting your phone call. We would love to talk you through our wedding packages and customise a package to suit your unique day. For our international clients we offer Skype, Whatsapp and phone options for communication.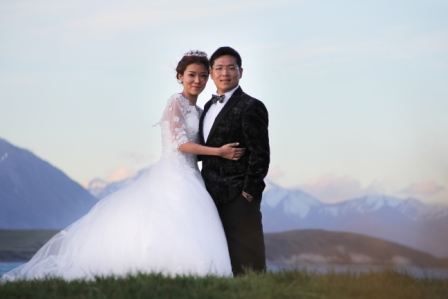 Need advice on all things weddings in Wanaka?
We are 'in the know' and well versed at Nuance so recommending great vendors in the industry is easy. Locally we know great people who can make your wedding come to life. It makes such a difference to hire well proven professionals. From makeup artists, hair dressers, venues, caterers and celebrants we have loads of options for you.
If you need help with great photos at any of the below venues feel free to talk to us. There isn't a venue in Wanaka we haven't photographed a wedding at and are always happy to talk you through each venue with an unbiased opinion.
Mercury Bay Estate, Flightclub Ballroom, Salt Restaurant, The Church, Flaxmill Bay, Bushland Park Lodge and Retreat, Villa Tuscana, Puka Park Lodge.
We are Wanaka wedding professionals
Nuance Photography and Videography also own a small wedding planning business. We can create every part of you're day no matter what the budget. Learn more on small weddings in Wanaka.
Maple Lodge, Waiorau Homestead, Minaret Station Alpine Lodge, Wanaka Haven, Peak Apartments, Cardrona Hotel, Alpine View Lodge, Benrae Cardrona Valley Resort, Mount Maude, Riverview Terrace, Edgewater Resort, Lime Tree Cottage, Peak Functions, Lake Hawea Hotel, Whare Kea Lodge & Chalet, The Landing Restaurant & Bar, Makora River Ranch, Websters on Wanaka and Lake Wanaka Crusies.
Contact us to create amazing photos.
For more information and unbiased advice, contact us, we would love to talk.