Tahiti wedding photographer and videographers highlighting a picture postcard eloping destination
Choose Nuance Photography and Videography Limited as your Tahiti wedding photographer. Why? Because we specialize in providing the most professional Tahiti wedding photographers and videographers for your wedding. With a flair for natural, fun and quirky photos – we fit in well with the island feel.
Tahiti is a long way away for a wedding and a huge effort, so lets do it perfectly. When you choose us you are dealing with a legitimate wedding company not a 'home handy man' or 'part timer' that's rife in the industry. We work full time in the industry and we take your wedding photos and video seriously. Especially when we know the efforts that our clients have gone to, to get married in Tahiti.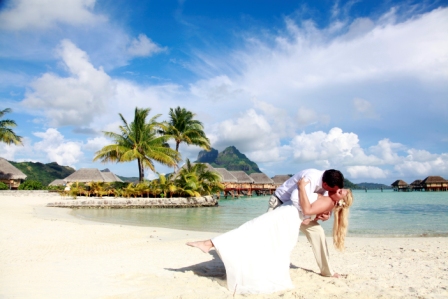 We are wedding specialists in Tahiti
We work almost exclusively in weddings, and this has many benefits to your wedding day. To name a few are your: Fast turn around time, Queensberry Albums, quality prints and enlargements.
We use professional equipment and have a huge range of back up equipment. All precautions are taken to ensure you get the best pictures on your Tahitian wedding day. On top of this we have many years experience shooting in French Polynesia. So rest easy in knowing your wedding pictures are in experienced hands.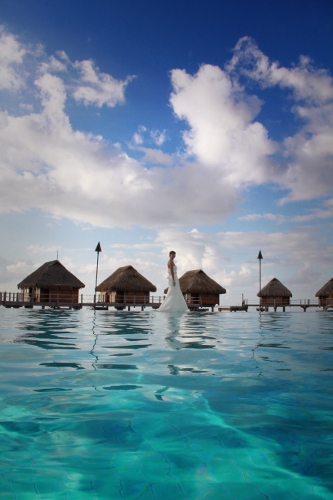 Our team offer excellent wedding photo and video packages
Our Tahiti wedding packages are some of the most comprehensive packages in French Polynesia. Best of all, all our packages include all your copyrights. That's right, you don't have to get our permission to use your own photos in any way you choose. Our team in Tahiti have packages that cover your small intimate wedding to a fully comprehensive day coverage. We have full day wedding packages which covers preparation, ceremony, family photos, creative photos, speeches, dinner, dancing and reception. If you are eloping, we have a special package just for intimate Tahiti weddings.
Yes we do more than just photograph weddings
When you engage Nuance Photography and Videography to capture your wedding in Tahiti, you should expect a professional service and this is exactly what you will get. From preparation right through until reception we work hard for you.
For more information on how you can book us for your Tahiti wedding please contact us.