Rarotonga photographer and videographer
Nuance Photography and Videography are the most creative wedding photography company in Rarotonga. Offering you more than just the standard wedding photography. With an amazing service, quality albums, gorgeous highlights video and creative drone photos, we are a top Rarotonga photographer.
Booking a great Rarotonga photographer will be one of your life's best decisions! Once you return home from from your wedding day with family and friends, your wedding will be all but a beautiful memory. Imagine showing off all your amazing photos to your friends that couldn't make it over, the great time you had!
Your photos and highlights video will be most important part of the day. They will help you remember the romance you felt on the day. After all, you want to make the most of the quaint essential Cook Island paradise. This will be the dynamic backdrop to your wedding photos.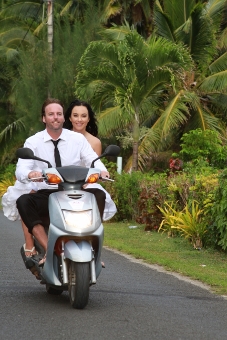 All about weddings in Rarotonga
We specialize in providing the most professional wedding photography for your Rarotonga wedding ceremony and reception. Whether you are eloping or having a full on traditional wedding, you can rest assured with us. You are dealing with a legitimate wedding photography company with no issues of 'Island Time' mentality, that is rife through out Rarotonga and the Pacific. Communication is easy with no conflicting international time line issues. Being a full time wedding photography and video company, we are here to take calls and emails every day.
No matter the resort you choose to stay at when you get married in Rarotonga, you can bet we have already shot a wedding there. We can certainly help with locations and other hidden secrets around Rarotonga. We offer Queensberry and Cream wedding albums and can arrange and design your postcards to show off your wedding awesomeness!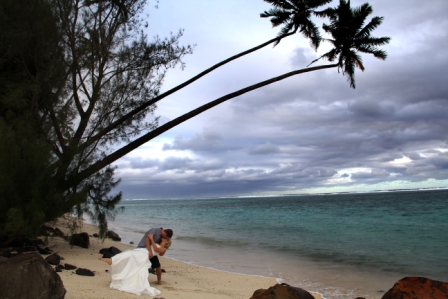 Rarotonga photo and video
Nuance Photography and Videography in Rarotonga use top quality, professional equipment and shoot video in high resolution. No cheesy posing with us, instead you will receive relaxed, natural wedding images and highlight videos guaranteed to get the tears flowing.
UNBIASED ADVICE
We have been blessed to be able to photograph weddings and elopements at so many Rarotongan resorts. We kind of feel like Rarotonga is our home. If you want unbiased help or advice on any of the following resorts in Rarotonga, contact us for more information.
Book us now for your elopement or wedding in the Island's. We have a team waiting to talk now. Feel free to call and discuss your Rarotongan requirements and we would love to hear from you.
COMPLETE ELOPING PACKAGES
Photography
Videography
Hair and Make up
Fiji registered celebrant
Accommodation
Transport (if required)
Fine dining dinner for two
Bouquet and button hole
Many of the resorts offer great wedding packages, so we work regularly with top Rarotonga accommodations also.
We offer our clients interviews over Skype, Whatsapp, phone or email so dialogue upon booking, pre and post wedding are easy.