Moorea Island photographer and videographer
Wedding specialists Nuance Photography and Videography are the best English speaking wedding photography company. When it comes to French Polynesia weddings and elopements, choose the best Moorea photographer. The Island's beauty is postcard perfect and you will want a professional and fun company to join you. There is nothing alike to Moorea Island, the island just lights up. Once you get back to your home lands and your day is just all but a memory, your photos and highlights video will take on a new importance. These images will be the only reminder to reminisce on your wedding experience.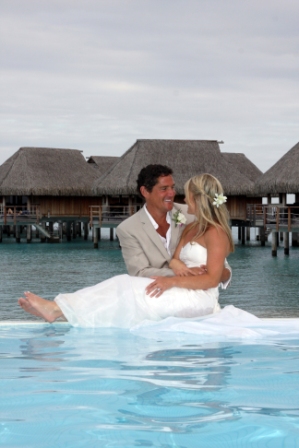 Moorea photography and videography
Our team specialize in providing the most professional wedding photographers for your French Polynesia wedding elopement. The majority of our clients are from the USA and we always enjoy spending time with our super fun clients.
When you choose us, you are dealing with a legitimate wedding company for your Moorea Island photography. Havie no issues of language barriers with an English speaking photography company. This will be a massive perk to your wedding day. From the preparation right through until album design post event, communication is easy!
Tahiti photographer and videographer
We work every day and we take our profession seriously. We specialize in weddings (not sports photography, landscapes or babies) and this is important when you travel all the way to Moorea for big day. You want to use a designated wedding photography company to ensure maximum awesomeness. We offer a very fast turn around of your final product so you can return home and share your amazing memories with family and friends. We can design and build you delicious Queensberry Albums and offer quality prints and enlargements worthy of your Moorea Island holiday.
Wedding photographer and videographer with drone
'Nuance' uses the best and non intrusive equipment shooting video in high resolution. Having a relaxed and professional photographer and videographer will set the scene for the whole day especially when you are in the most relaxing place in the world. We have a very non posey style of photography, no stand there and say cheese style pictures with Nuance!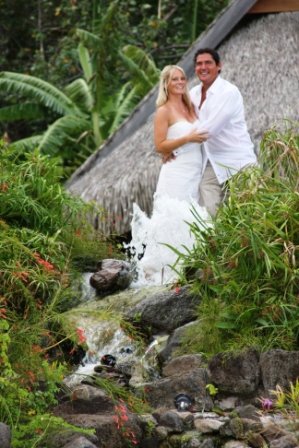 Listening carefully to your requests prior to the day, we ask for photos you have seen and liked so we know exactly your style. From these we make up a digital scrapbook we have with us on the day so we miss nothing. Our shoots in Moorea consist of you having fun, enjoying cocktails, relaxing on the beach and being you… and of course more cocktails!
Advice on resorts on Moorea Island
We have photographed weddings and elopements at many Moorea Island and Tahiti resorts. If you want unbiased help or advice on any of the following resorts in Moorea contact us for more information, we would love to talk to you.
Why get married on Moorea Island?
Contact us for your Moorea Island wedding we will explain all the top reasons why you should get married in Tahiti. We have a professional team on standby waiting to chat about your very awesome days plans.
We offer our clients interviews over Skype, Whatsapp, phone or email so dialogue upon booking, pre and post wedding are easy.
SEE BELOW FOR MORE INFO
Call or send us a quick email and we will get in touch immediately. No language barriers and the best unbiased advice for weddings in Tahiti.