Are you getting married in Fiji?
Fiji photography specialists Nuance Photography and Videography are the most creative wedding photography company across Fiji and the Islands.
The celebrant, the venue and photography is top of the list for most eloping couples who head to Fiji to marry. After all you want to make the most of the Pacific paradise that will create the dynamic backdrop to your wedding.
Once you return home, your wedding or elopement will be just a beautiful memory. Your photos and highlights video will be most important part of the day that will help you remember the romance.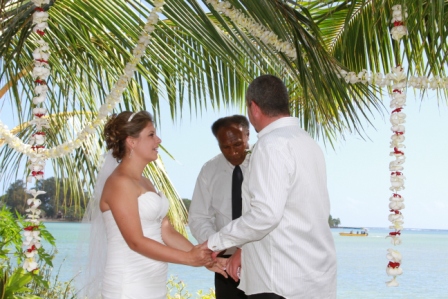 Fiji videographer
Priding ourselves in providing the most professional wedding service for your Fiji photography and wedding ceremony and reception. So whether you are eloping or having a full on traditional wedding, you can rest assured with us. You will be dealing with a legitimate wedding photography company with no issues of language barriers. And forget the notorious 'Island Time' mentality that is rife throughout Fiji. We manage to keep you relaxed whilst also maximising your photo opportunities.
No matter what island or resort you have chosen to stay, when you get married in Fiji we can help. We have photographed at so many resorts we can offer great advice on what to do. And probably most importantly, what not to do and what to look out for when you marry in Fiji. Folowing the wedding, we can design and build you an elegant Queensberry Album. Not only this, but we also offer quality prints, postcards, thank you cards and enlargements.
Fiji photographer
Using top professional equipment and shoot video, your day is in capable hands. No cheesy posing with us, we prefer to allow you to be you. Be relaxed together and enjoy some cocktails and the beauty of Fiji. This naturally translates into beautiful wedding pictures.
If you are on a cruise ship destined for Fiji and only have a day or two free, we can work around your itinerary. Your relaxation is our priority.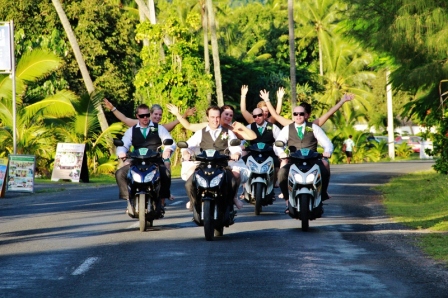 Advice on Fiji weddings
We have photographed weddings and elopements at many Fiji resorts. If you want unbiased help or advice on any of the following resorts in Fiji or the Manumnucas contact us for more information.
Book us now for your Fiji elopement or wedding. We have a team waiting to talk now.
We can offer you a complete package for only $6500FJD including:
Photography
Videography
Hair and Make up
Fiji registered celebrant
Accommodation
Transport (if required)
Fine dining dinner for two
Bouquet and button hole
Many of the resorts offer great wedding packages so we work regularly with top accommodations also.
We offer our clients interviews over Skype, Whatsapp, phone or email so dialogue upon booking, pre and post wedding are easy.