Auckland wedding photographers and videographers
We are professional Auckland wedding photographer. Our team have tonnes of experience under our belt, and know how to make the most of your limited time on your day. Maximizing your wedding imagery and capturing the photos and video you have always dreamed of.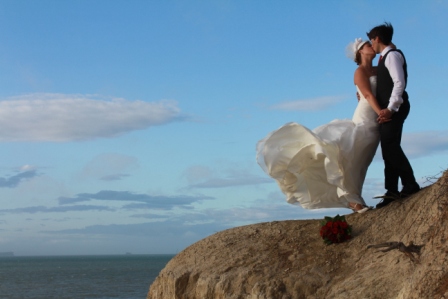 Looking for an Auckland wedding photographer?
Nuance Photography and Videography is the company you are looking for! Over the past 11 years Nuance have collectively captured beautiful photos at weddings all over the Auckland area. Having an emphasis on fun and romance. Our photographers believe in creating the scene for your creative photo shoot, that's fun and natural with little to no posing.
Auckland wedding photos and video prices
We offer Auckland wedding packages from preparation right through until first dance with paparazzi shots later in the evening. Our 'full day' wedding package is our most popular wedding package as it allows us capture all events throughout the day giving you an amazing overview of your wedding with nothing missed. This gives you an awesome video to look back on. Find out more about our Auckland wedding prices.
Auckland's photo opportunities and locations
Auckland is an amazing area with stunning harbours, cityscapes, islands and native bush which you can use in your photos. There is huge scope for great photo opportunities. Our team travel to different locations all over Auckland and have lots of local knowledge on different spots that you can incorporate in your day.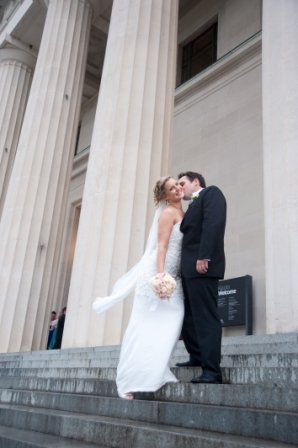 How do we book our photographer?
To find out more about our service, and to get the best priced photographers in Auckland, we recommend that you email us with your location and details for your unique wedding. This will enable us to give you an up to date price for your wedding date. We will also be able to help with time lines and other vendors in Auckland.
We are a very busy and well respected wedding photography company and the volume of weddings we shoot each year prove this. Check out our photo page of some selectrecent weddings and a snippet of our archivesof past weddings.
Nuance Photography and Videography capture between 50 – 80 weddings every year, namely in Auckland and we book out fast for the summer wedding season. Contact us now to ensure you book the best and most affordable wedding photographers in Auckland.