Discerning brides want the best Tauranga wedding photographer and videographers the area offers
Choose Nuance Photography and Videography for your wedding! We are the best Tauranga wedding photographer, and our team will make your wedding photo planning easy. There isn't a venue in Tauranga we haven't worked at, and we have lots of opportunities for great images at every venue in the area. As Tauranga is our home town, we know this city and the wedding venues here like the back of our hand.
There are many reasons why you should hire professional wedding photo and video services in Tauranga and Mount Maunganui
Our Tauranga wedding photographers are trained professionals and we care about the finished product. We like to work with you prior to the day to ensure we get the photos and video you have always dreamed about.  Ultimately, we want your final products to be the best they can be. In order to have great looking photos that show case your day, we need you to have as much fun as you can on the day. Being relaxed and enjoying yourselves will shine through in your end product.
This is a once in a lifetime event that will be remembered by all. And at the end of it all, the creative photography and video highlights will keep the memory alive.
It will come down to great planning and attention to detail. On the day there will be things that are out of anyone's control. You have to have professionals that can shoot in any condition, wind, rain, sun or heat. We have seen it all and we can handle any situation Tauranga throws at us.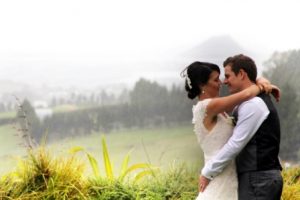 Tauranga most comprehensive wedding packages for all budgets
As part of our Tauranga wedding photography and videography service we have complete packages. From preparation right through to the first dance we can be with you. We can also include wedding albums, highlight videos, postcards, thank you cards and more.
If you are getting married in Mount Maunganui or Tauranga and want to find out more details about our wedding packages please contact us. We would love to hear from you about your Tauranga wedding photography needs.