Rotorua videography
New Zealand videographers Rotorua took great pleasure in arranging the wedding for the very lovely Amelia and Joel who travelled all the way from Australia to marry on the shores of Lake Rotorua. We worked in the the crew of Eloping weddings and put together their whole day. Working with such amazing wedding vendors like Natalie Sandifer, Arrow Florist help to make the day perfect. Eloping is a fantastic way to get married and even better when you have close family with you. Very stress free and we were able to cruise through the afternoon capturing photos at Sulphur Point, Red Woods, Blue Lake and Lake Tarawera.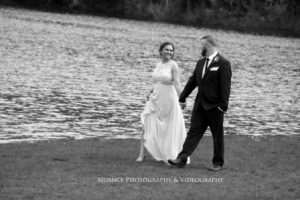 Rotorua photographer and videographer
Unfortunately for Amelia and Joel rain was forecast on their wedding day but fortunately they had a great crew with them to ensure we still managed to capture amazing wedding photos. Luckily as the ceremony started the rain began to clear and we were able to capture some excellent drone and video footage. When you chose a local photographer that knows the area well like Nuance Photography and Videography does, you can rest assure you are in capable hands no matter what the weather. There is always somewhere you can attain lovely photos and video footage.
Rotorua wedding photo and video packages
Ask us about our photo and video packages and save money. With video becoming increasingly popular and a brilliant way to capture the memories from your special wedding day. enquire now info@nuancephotography.co.nz
We would love to talk to you about photo, video and drone options for your big day.