Weddings in Mount Maunganui
Mount Maunganui wedding photographer and video present our amazing and beautiful couple Rebekah and Warren. A stunning couple, they were so visibly in love on the day which shines through in their wedding imagery. Rebekah was an absolutely beautiful bride, together with all her bevvy of bridesmaids – they were a force to be reckoned with! Such an awesome day was enjoyed with our amazing couple and their friends and family in Mount Maunganui, Tauranga. A church wedding which is not the norm now-a-days, made for an excellent change of scenery for us as we do so many beach weddings.
For their creative photo time, we decided to do something a little different and add in some urban shots. Encompassing both the beach and the local urban area, meant our couple had some variety in their photos. Together with the wicked bridal party, our team had an awesome day shooting these guys! We wish Rebekah and Warren, and their families all the best!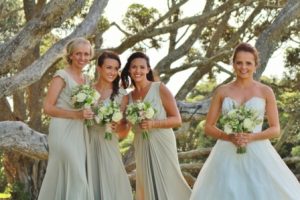 Mount Maunganui wedding photographer and videographer
If you would like to get married in the beautiful Mount Maunganui or Papamoa area then contact us. We have years of experience photographing weddings in the Bay of Plenty, and there isn't a venue we have not photographed at. Being locals in the area we can offer advice and direct you to the best spots around the Bay of Plenty region. We know all the best photo locations and venues in Mount Maunganui – so we can definitely put you on the right track. From full day packages to smaller packages, our company has very cost effective wedding packages that can suit all.
Get in touch with us today to find out if we are available on your wedding date to shoot your wedding. Our team are on hand and ready to take your call or email to discuss your needs. info@nuancephotography.co.nz