Coromandel weddings
Lonely Bay, Whitianga wedding photographers – Marilyn and Benjamin traveled all the way from Dubai to marry in an intimate ceremony at Lonely Bay beach in the Coromandel, and what a perfect spot it was! Together for years, they decided to make their romance official. A lovely and really cruisey couple, we had such a fun shoot with these two. We were even lucky enough to fit in a drown the gown at The Lost Springs in Whitianga to finish off the photo and video shoot for the day. Adding in the option of a drown the gown really switched up their wedding imagery and gave them an edge like no other! Congratulations to these two, we wish you all the best in your travels!
Whitianga wedding photographers
One of the most intimate and cutest beach on the Coromandel – perfect for getting married, especially in week days when you can have the whole beach to your self. It is a bit of an unknown spot, mostly only known to locals. This beautiful beach gives you all the wonders of typical New Zealand beaches, without all the crowds!
Coromandel wedding videographer
For your viewing pleasure we have loads and little wedding highlight video below so you can see how amazing your wedding could be in the Coromandel. A very special thanks to our lovely Bride and groom for sharing.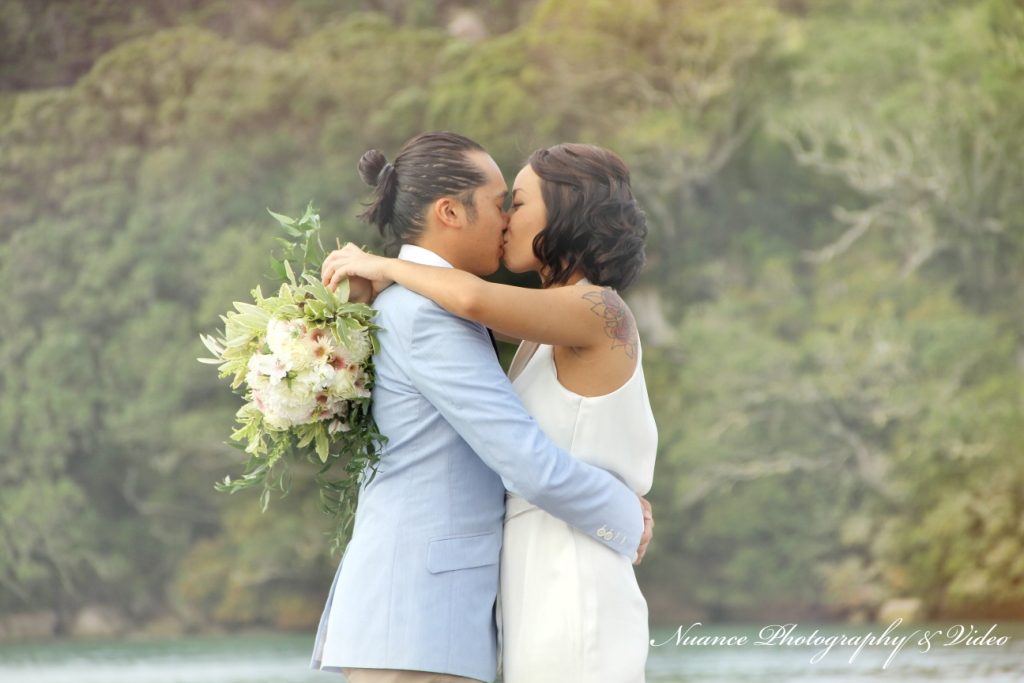 We often advise our lovely brides if they want to do a drown the gown shoot while in Whitianga for their wedding, this is the perfect place. The Lost Spring is a fantastic natural hot spring that had been created into a masterpiece of Tropical Island life in right in the centre of town. We can even arrange a cocktail, massage and day spa options for you too if you like to take a day and relax. On this occasion Marilyn and Benjamin were wed close by at Lonely bay and they stopped at The Lost Spring on their way there fine dining restaurant. For more information on drowning the gown contact us on info@nuancephotography.co.nz.