Tauranga wedding photographer and videographer
Eagle Ridge wedding photographer and videographer making the most off this stunning venue. Eagle Ridge is not only breath taking with panoramic views from Mount Maunganui to the Kamai Ranges. It's also very well run with some of the areas most friendliest staff. We always get so well looked after, we can't recommend them highly enough.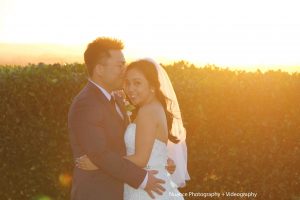 Eagle Ridge wedding
Eagle ridge wedding and your photography options. When the new owners took over they asked what they should put in to add photographic value to the property. Sand they listened too, Long grass, some old cars, a Wagin etc all add a lovely touch to the scope of your wedding photography. We just love the limo golf cart too. Who doesn't, the best part of the day is racing around with the crew getting photos and having a laugh. We love the golf cart some much we want one for home.
Chose Tauranga for your wedding
Eagle Ridge has many photo locations available but remember just like Veronica and Jeremy, you can utilise the Tauranga area for other photos also. On this lovely day we headed to Sulphur Point for a few pics before heading up to the venue for sunset photos. We are happy to help with any time lines and photo location ideas for your wedding. This very cute couple who chose St Mary's Catholic Church for their ceremony, Sulphur Point for some photos, Eagle Ridge for more photos and a very nice reception. We wish you all the very best.
Book Nuance Photography and save money
When you book Eagle Ridge, book Nuance Photography and Videography to capture the deliciousness. We offer very good photo and video prices when you chose both mediums for a comprehensive wedding package.