Tauranga wedding videos
Tauranga wedding videos and photography in the Bay of Plenty, New Zealand. Nuance Photography and Video are professional wedding vendors providing outstanding wedding imagery both in still photos and cinema. With no travel charges throughout the Bay of Plenty region, Nuance can make planning your wedding day an absolute breeze. No matter where your wedding is located, not matter if you are after photo or video or both – we can be there with you on the day!
Wedding photographers and videographers in Tauranga
Being the fifth largest city in New Zealand, Tauranga is also an extremely popular wedding destination. Located near the stunning Mount Maunganui beach, which runs far and wide along the coastal locale. Tauranga itself is surrounded by a large harbour, which features around the city centre. Matakana Island, just a few hundred meters from Pilot Bay, is another up and coming hot spot for weddings here. The resort here can offer full wedding packages and is a super unique spot to host your day. Your guests will not only enjoy a wicked day, but a ferry ride over can bring a bit of an extra special feel to the day.
Come along to The Strand, which is central Tauranga, here you can get some great food and entertainment. Luckily for us photographers and videographers – you can also get some wicked shots along The Strand. Featuring rugged train tracks, urban city scape and a vintage feel town centre. Bringing an urban feel to your wedding stills and highlights – it will add an extra dynamic to your beach side shots as well.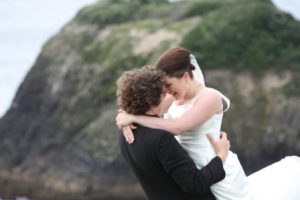 Booking your Bay of Plenty wedding with us
For more in on this venue and how we can help make your wedding imagery ideas come true contact us on info@nuancephotography.co.nz we would love to hear from you!