Mangawhai wedding photography and videography
Auckland videographers and wedding photographers present their latest wedding in Mangawhai for the very awesome Kyla and Dan. A perfect day on Langs Beach was the order of the day, sun, fun, bubbles, burnouts and more for a classic beach wedding. Reception was at the lovely Bennetts of Mangawhai who specialise in amazing chocolates. The reception was decorated beautifully with a classic theme. Thanks so much for inviting us to be with you on your awesome wedding day.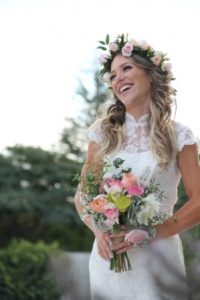 Auckland videographers that travel all over New Zealand
We cover the greater Auckland area for wedding photography and videography. We travel regularly and often don't charge any additional fees. Our packages offer discounts when you book both photo and video. Feel free to contact us for prices if you are getting married. We cover Pukekohe to Mangawhai with no travel charges, New Zealand wide service available on request.
Choosing photo and video is so important for comprehensive wedding coverage
When we shoot your photo and video on your day we get to control the shoot ensuring you receive lots of movement for video. We are not posey photographers and try to keep your imagery as fun as possible. Find out how we can create you a magical wedding video. e. info@nuancephotography.co.nz