Blenheim photography videography
Blenheim wedding videographers are privileged to celebrate the wedding of Ruby and Nathan at Pollard Park in the centre of town. This amazing little park is so pretty and perfect for weddings. There is even a great little rotunda that is sitting in the middle of the pond surrounded by a bubbling brook, ducks and lillies.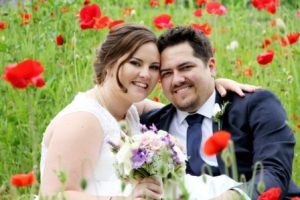 Ruby and Nathan eloped and chose a mid week wedding date. This was a great idea as we had the whole park almost entirely to our selves. We made use of the poppy patch, romantic bridges and the large established trees. Our celebrant on the day was the very sweet Coralie Holdaway, makeup by Rachel Lee Hair and Makeup, Flowers by Forget Me Knot Design and they enjoyed a dinner at Arbor Restaurant which is located 10 minutes out of town. Special thanks to the team at Eloping Weddings who organised the perfect day.
Blenheim wedding videographers and photographers
Thinking of getting married in Blenheim or Marlborough? We know the best wedding suppliers to ensure you get amazing service. We also know a lot of the best photo opportunities and can assist you in planning a great Marlborough wedding day.
Marlborough wedding videos
Please enjoy our latest wedding highlights in Blenheim. For more information on how to book professional wedding video contact us here.
Some photos from our photography shoot in Blenheim