Wedding videographers Coromandel
Whitianga videographers, Nuance Photography and Videography present the latest wedding video highlights for the very lovely Claire and Ben who choose Cooks Beach. Unfortunately a four day storm set in. This made them play there wet weather option, Salt Restaurant in Whitianga. Such a shame as the couple had their heart set on a beach wedding in a place with loads of personal history.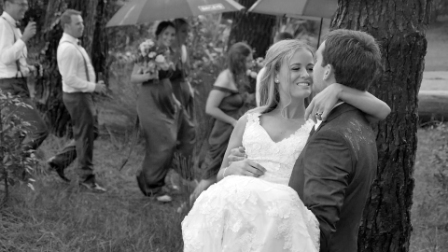 Whitianga videographers Coromandel
Getting married on the Coromandel can be one of the best decisions you will ever make. The Coromandel is frozen in time and can offer unspoilt beaches, views to magical islands, Hollywood worthy caves and green mountainous vistas. To capture this beauty and the beauty of your wedding you need experienced photographers and videographers. Getting a photographer and videographer with local knowledge is imperative to making the most of your photo opportunities. Never underestimate a good video, soon wedding video will be more popular than photos. Wedding videos capture the fun and romance in full. You won't regret it. You need a photographer and videographer that gel so you can be sure they don't interrupt each others shots and work together to ensure you don't miss a thing. This is why Nuance Photography and Videography offer both and discounts when you choose us for your full wedding imagery.
Whitianga wedding video
Whitianga videographers present our little highlights video in the rain in Whitianga and Cooks Beach on the stunning Coromandel Peninsula.
Coromandel photographers and wet weather
Having a back up option for your wedding is a great idea but not as easy as it sounds. For Claire and Ben they used their reception venue but its not ideal, they made it work however its not advisable. Sadly there are not many options for wet weather weddings as far as venues go. Puka Park has a large area you can use, The Flight Club Ballroom does too but like many, the use of a marquee for your wedding in the Coromandel is the best option. This gives you a guaranteed wet weather option as well as the option to decorate how you choose. At Nuance Photography and Videography we have shot over 1000 weddings since 2005, many as Whitianga videographers. We can advise you with all the best options for your Coromandel wedding. Feel free to contact us.