Whangamata wedding photography and video
Whangamata wedding videography and professional photographers are proud to present a little wedding video teaser from Whangamata. Our lovely couple Karen and Ants chose a park wedding venus at the back of Whangamata town and a photo shoot on the main Whangamata beach. With two excellent estuaries to chose from we took maximum advantage of this amazing Coromandel beach location and got some footage of the jetty and swing at wither end of the beach. Clark Island island well recognised land mark in Whangamata and is always a nice feature to frame your wedding photos. We are sure to make this a highlight. They chose the Whangamata golf club for their reception location and as always this transforms into a great wedding reception location.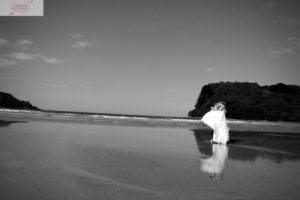 Whangamata wedding videography
If you are thinking of getting married in Whangamata, Whiritoa or Pauanui on the beauty Coromandel Coast in New Zealand, hit us up for some good advice.
With many years experience photographing and planning weddings in this location we can offer great advice on florists, celebrants, make up artists and wedding venues. We love planning small intimate weddings and eloping packages and we would love to be a part of your wedding day.
Wedding highlight videos are fantastic to share
A special thanks to our lovely bride and groom, Karen and Ants for being such great fun and rolling through the day chilled and relaxed. The made the most of us and had loads of fun, very easy going and this showed in their wedding photos. When you get married in the Coromandel you want to add the best that the area provides into your photographs. These areas mentions are best. The main beach with Clark Island in the back ground, southern estuary and sand dunes, the marina and main jetty. There is a lovely park looking back down to the marina too which is where our couple choose to hold their ceremony.
Enjoy this little Whangamata wedding video teaser.