Wedding videos Taupo and Rotorua
Wedding videographer Taupo, Nuance Photography and Videography offer a fantastic and professional photo and video service covering Taupo and the surrounding areas. From Rotorua to Mount Ruapehu we cover all the best wedding venues in the region. Some wedding venues we photograph at regulary are Huka Lodge, Oreti Village and The Grand Chateau Tongariro. Having a great photographer and videographer working together will benefit your wedding imagery more than you can imagine. In order to get great video you need movement and you can only get this with a natural and fun photographer that directs the shoot. That is why Nuance Photography and Videography are perfect for both photo and video as work together to mutual advantage of both mediums. We also offer discounts when you book us to capture your photography and videography.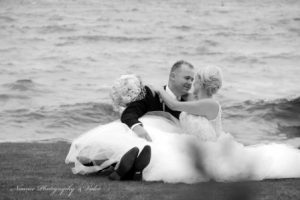 Wedding videographer Taupo
Katie and Scott had an awesome wedding day with family and friends at Oreti Village. Staying a few days before hand meant they could hand out with all their friends and settle in before the big day. They brought their friends boat for skiing and wake boarding with BBQ's at the beach. Wrapping at the formalities early meant they could party the night away on the dance floor. Thanks for choosing us K & S! It was a pleasure to be your photographers.
Taupo a photographer and video
No matter where you are getting married in Taupo we have probably photographed a wedding there. We would love to discuss your day and photo opportunities on offer. Contact us on +64 21471289 for more details. We have an excellent working relationship with many hotels and attractions such as bunny jumping and the Tongariro crossing. We can pre book your activities and
recommend
the best
adventures
. We are a one
stop
wedding planning stop available to help in all aspects of your wedding day.
Oreti Village weddings
Oreti Village is a quaint little wedding venue at the bottom of Lake Taupo. It over looks this expansive lake and is large enough to accommodate most, if not all of your guests. The reception area has amazing views over Lake Taupo and a lovely open fire place perfect for winter weddings.
Enjoy some sneak peek photos below of Katie and Scotts wedding below.