Taupo videographer and photographer
Videographer Taupo New Zealand, drone experts and wedding photography specialists, present their latest wedding at the Hilton Lake Taupo for the very cute little family of the Browns. Krissy and Adam chose a lazy Sunday for their mid winter wedding at the Hilton Lake Taupo and traveled with family and friends all the way from Australia for their special day. Luckily we just missed a storm that passed through and even managed to get a lovely sunset.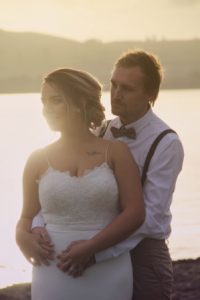 Videographer Taupo New Zealand and making the best of your wedding photos
Lake Taupo and the surrounding areas is fantastic for wedding photos. Getting around the top photo locations are easy with everything being central to the main centre of town. The lake front has many great locations with views of Mount Ngauruhoe and Mount Ruapehu on a clear day. Huka Falls and the amazing Maori carvings also offer something a little different when choosing unique areas for wedding pictures.
Hilton Lake Taupo weddings
Enjoy just a few sneak peeks of the beautiful wedding of Krissy and Adam at the Hilton Lake Taupo. Thanks for inviting us to capture your fantastic wedding.