Coromandel wedding video
Stone Terrace wedding videographer, Nuance Photography and Videography were lucky enough to be invited to Corina and Marko's wedding at Stone Terrace in the lovely Hot Water Beach on the Coromandel Peninsula. A warm and sunny day was enjoyed by everyone who travelled to with this very happy couple on the day from all over the world. Coromandel turned on it's charm with several warm, calm days that the guests used to enjoy the area. The beauty of Stone Terrace is the location and the ability to use the venue for a few days to catch up with close friends and family.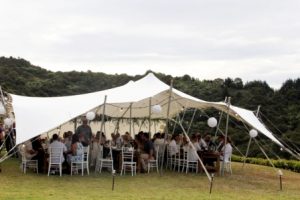 Stone Terrace wedding videographer and photographer
Stone Terrace has the best of all worlds when it comes to a wedding venue. A fantastic residence to stay, enjoy and prepare for your wedding day in luxury. The huge grassy area overlooking Hot Water Beach is a great place to hoist a marquee and celebrate your wedding day. You don't need to go far for photo oppotunitires with the vistas on site, the forest behind the venue and beach being just a stones throw.
We happily promote Stone Terrace as it's professionally run, is a brilliant location and is close to some great photography opportunities you can add into your video and wedding album. Hot Water Beach is close to Hahei and Cooks beach so there is plenty of scope if you want to add beautiful waterfalls, Cathedral Cove or other natural wonders of the Coromandel. Talk to us if you want to know some excellent locations. we are always happy to help with your wedding ideas.
Coromandel wedding video and photo package
Enjoy our little trailer of Corina and Marko's wedding day. Congratulations to this very lovely couple! See more videos from Stone Terrace and Coromandel weddings here.