Rarotonga wedding photographers
Rarotonga wedding photography presents our stunning couple, Jacqui and Daniel who celebrated their special day on the shores of beautiful Muri Beach in Rarotonga. A handsome couple in a stunning location – half of the hard work was already done for us really! All the best guys.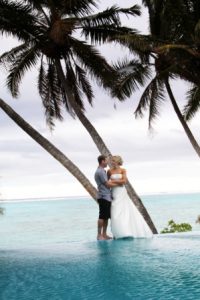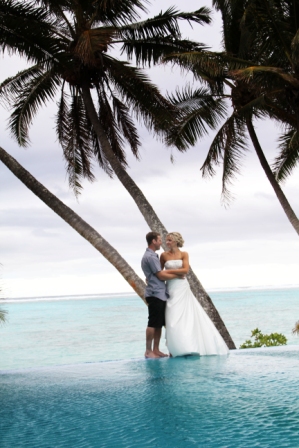 Rarotonga wedding videographer
Our team are passionate about island weddings and have experienced shooting at many of the various islands of the South Pacific. Get in touch with us today about your island wedding. Having local knowledge comes from shooting many, many wedding in the Cooks Islands. This quaint but bustling little islands offers many excellent photo and video locations. From the calm waters of Muri Beach to the rugged and exciting ocean swells that batter the reef, Rarotonga has many aspects you can utilise into your wedding album. Tops spots we love to use are some old derelict buildings, Muri Beach, mountain ranges and the waterfall. The Black Rocks also offer some great shots with the sun setting on this side of the Island.
We are happy to chat about the best options in Rarotonga for your wedding. Flick us an email and we will make contact.