Pre wedding photo and video tour
Queenstown wedding video and pre wedding photo tours are very popular with our Chinese clients as they get to show off their beautiful photos and video to all their guests on their actual wedding day back home in Hong Kong. For Vera and Stephen this was exactly what they plan to do. Our amazing couple had a flying visit to New Zealand visiting all the top destinations such as Rotorua, Auckland and Queenstown. We love working with different people from all over the world, its such a privilege.
Queenstown wedding video
With so many amazing photo opportunities its no wonder Queenstown is the most popular destination for the Chinese, German and American travellers wishing to get married. Queenstown wedding video areas we love are Queenstown Lake, Queenstown Gardens, any of the lovely wineries scattered about the region, Arrowtown, Wanaka Lake and Lake Hayes. If you would like a hell-wedding we can help you with the best mountain top locations for the different seasons.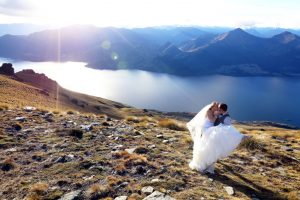 Queenstown photographer and videographer
When you choose Nuance Photography and Video to shoot your wedding day we can assist you in the best suppliers Queenstown has to offer. We know the best helicopter services, hair and make up and florists in town and have a working relationship with each of them to pre book your day with the best.
Some photo examples of a Queenstown photo tour
See below for a sample of what you can achieve on your photo tour. We love capturing your wedding on video and editing it into a cinematic miracle. Wedding photography and video is our passion and we don this full time. We are not part time in the industry. We can arrange everything you need if you require help with any part of your wedding. Just ask, we are happy to help.