Queenstown photographer
Our Queenstown wedding photo tour is perfect if you are Chinese and are thinking of coming to New Zealand for your photos to show at your wedding back home. Relax, you have come to the right website. We have special packages for our Chinese clients that want the best photo and video in Queenstown. We also have packages for Wanaka and Tekapo pre wedding photo tours.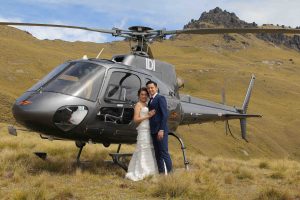 We took our couple on a multi day pre wedding photo tour throughout Queenstown, Arrowtown, Wanaka and Takapo. We were so lucky to have such lovely weather following us through and got some beautiful pictures of our overseas couple.
Queenstown videographer
Having local knowledge and the ability to work in with a lot of wedding vendors means you get the best service available. We work closely with helicopter companies and accommodation to ensure you will receive the very best service and photos.
If you want the best local knowledge on excellent locations for your photos we have all the answers. From Queenstown to Wanaka we know the best locations for the weather so you won't miss out. If it is too windy for photos on one mountain we can use another. We also know the best locations for the time of year and can advise you on all activities you may want to enjoy when you are here.
Wedding photo locations in Queenstown, Wanaka and Tekapo
We haver the best packages available for Queenstown, Wanaka and Tekapo. Fast turn around means you get your photos and video edited quickly so you can enjoy them on your big day buck home with family and friends.
We are Queenstowns pre wedding photo tour specialists. Call us now to find out how to make the most of your New Zealand photo holiday.