Pauanui weddings on the Coromandel Peninsula is the ultimate beach wedding destination
Located in the Coromandel Peninsula region, Pauanui is a bit of a jem of the North Island of New Zealand. A popular destination for tourists and locals alike – this beach is treasured by many. With not too many permanent residents, Pauanui is full of the good old kiwi batches – just perfect for bringing the family along too. Come summer time – the area sees thousands of tourists flocking to the beaches to make the most of the stunning sunny days. We really do think, Pauanui weddings really are the best location for your Coromandel beach wedding. Our couple had a wicked day – the weather was turned on, the sun was shining throughout the whole day! All the best to you two.
Coromandel weddings and your photography and videography options
The region has beautiful back drops throughout – you really won't be struggling to bring an edge to your wedding imagery. With tonnes of stunning spots available – our team can join you on your day to create a beautiful wedding video highlights or photos.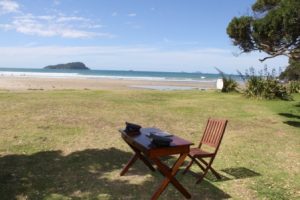 Coromandel weddings with Nuance Photography and Videography are especially easy and fun
We don't just cover Pauanui, we are all over the Coromandel. Other beach areas we cover in the area are Kauotunu, Matarangi, Whitianga, Tairua, Cooks Beach, Hot Water Beach, Waihi Beach, Whiritoa and Whangamata. With no travel charges through the Peninsula – we are the best choice throughout the Coromandel.
Enjoy our sneak peak wedding photos below. If you want more information on wedding photo and video for your day, contact us now. From photo and video packages to full wedding packages – we can cover it all. Full wedding packages from $2990 will suit small, intimate weddings for those who are eloping alone – or only have a few guests in  tow. Our team would love to assist you in you wedding needs, and join you for your big day! Feel free to contact us now.