Old Forest School photography videography
Old Forest School wedding photographers and videographers present a lovely little sneak peek of photos and wedding highlights show reel for our amazing couple Aileen and Ash. Please check out out YouTube Link and see what this amazing vintage venue has to offer for your wedding.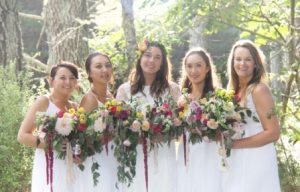 Old Forest School photo and video
We love Old Forest School. It's a fantastic vintage venue that offer so much scope for creative wedding photography. At Nuance Photography and Videography we love your input. When you book us we ask to get your ideas on what photos you have always dreamed of achieving. We would be honoured to work with you on your wedding ideas.
Photographer and videographer Tauranga
Being a rural wedding venue we have wedding packages to suit your time lines and budget. With no travel costs we are perfect for this stunning venue. We know the venue intimately and know all the best locations for amazing photos and what area suits what time of day. For instance the lower forest area photographs very well with afternoon back light for a dreamy and whispery feel. The barn area is perfect for a delightful night shot with the little hanging lights featuring in your photo collection.
Watch our little wedding cinema highlights courtesy of our awesome couple.
Old Forest School photography
Feel free to peruse our website for ideas and call us if you would like to discuss time lines or photography ideas for your special day. We are full time professional photo and wedding cinema specialists and are more than happy to offer advice.
You can contact us on +6421411289 to talk to a real person or feel free to drop us an email at info@nuancephotography.co.nz