Isobel Glacier wedding in Wanaka
Isobel Glacier wedding are not only extremely romantic but are so intimate. Oh and the photo opportunities, can you get a more amazing location, the scope for photos are fantastic. Only you, a helicopter, a NZ registered marriage celebrant and the most amazing photos you ever dreamed of. Planning the perfect wedding with us is easy even if it is on top of a massive moving block of ice in little old New Zealand. When Casianna and Chris decided to marry at Isobel Glacier in the South Island we were over the moon to be able to produce a lovely little video and photos for them to take home and share with family and friends.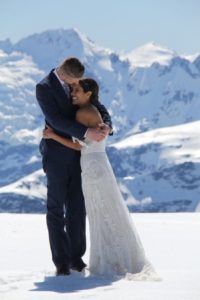 Getting married on Isobel Glacier Glacier made easy
We were delighted to put together a team of excellent wedding vendors to ensure the perfect elopement. We arranged photo, video, celebrant, hair and make up, flowers and accommodation for this very awesome couple and made their dreams come true. Watch the video and see for your self.
Want to get married in New Zealand?
Nuance Photography and Video can make your dreams come true. How cliche I know, but when you look at this little highlights can you imagine a better day? From just photography and video to all the wedding planning, Nuance Photography and Video can help with all the details.
Get more information on eloping in New Zealand
At Nuance photography and videography we are more than happy to help you plan the perfect day. If you organising isn't your strong point you can leave the entire day up to us. We already have all the best wedding suppliers on our books so we can simply book these on your behalf. for more information on a Isobel Glacier wedding or any other help-wedding in Queenstown and Wanaka please contact us oninfo@nuancephotography.co.nz