Tauranga photographers Charlemagne Lodge
Charlemagne Lodge photographer and videographer are proud to present a little sneak peak of photos for the very cool couple, Dione and Dave. Rain didn't stop the fun and we still managed a fun photo shoot in between showers making the most of the golden leaves of Autumn from of this vintage venue. Being down to earth and relaxed helps with nice fun and relaxed photos. These two didn't let anything get them down and a little rain wasn't going to destroy their perfect day.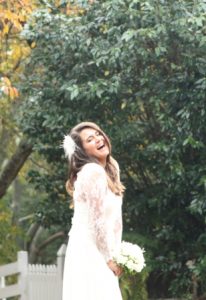 Charlemagne Lodge photographer and videographer
Choosing a photographer and videographer that is experienced and knows the venue well is imperative to getting the best out of your revues location and highlights. Charlemagne Lodge is amazing in Spring with a driveway full of blossoms. In the Autumn the golden leaves are an amazing back drop for a creative photo shoot.
Tauranga photographer with experience
We would be happy to catch up and discuss photo and video options for your wedding and we will be able to help with some timelines that will compliment the venues wedding coordinator. For more information on wedding photography and video in Tauranga drop us an email on info@nuancephotography.co.nz