Whitianga wedding videographer
Whitianga wedding video and photography at Otama Beach and the Flight Club Ballroom is proudly presented by Nuance Photography and Videography. The Coromandel was home for the day while we photographed this very cool couple. Our fun and relaxed Bride and Groom, Ash and Dom arranged for their wedding to be set on the idyllic shores of Otama Beach. This magnificent beach is about 30 minutes drive drive from Whitianga town centre. To get there you head out towards Opito Bay on the notorious Black Jack Road. Our lovely couple had their preparation in Whitianga and were driven by a vintage VW to Otama Beach where they exchanged vows and had a fun creative wedding photo session. We finished our formal photos at Lovers Rock which is back in Whitianga and headed to the reception at the Flight Club Ballroom.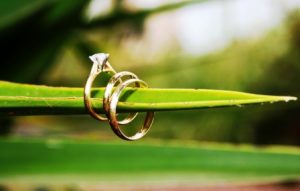 Otama Beach weddings in the Coromandel
For advice on the many beaches around the Coromandel and your wedding we are happy to help with suggestions and pros and cons. Opito Bay, Otama, Buffalo Beach, Cooks Beach, Hahei and Lonely Bay are all easy access beaches. We can offer you excellent tips on what maybe best for your wedding day. For those that would like a smaller intimate wedding Cathedral Cove is a fantastic option. Lonely Bay and even Flaxmill Bay is another alternative for a secluded and quiet ceremony. Cooks Beach although a well populated beach is large enough to still be able to get an area of peace. All have different photo opportunities and we can talk you through these when we meet or discuss over the phone.
Photos from Ash and Dom's special day
Here is a sneak peek of a few photos from their amazing wedding day, loads of fun and laughs had by all! Enjoy!