Coromandel videographer and photography
Coromandel videographer NVP Photography & Videography presents the latest Coromandel beach wedding in New Zealand. We are a wedding image company covering all the Coromandel Peninsula. Special thanks to the lovely Aimee and Adam for being so relaxed and fun on their wedding day. It was such a privilege to be a part of your awesome day! Thanks for choosing us!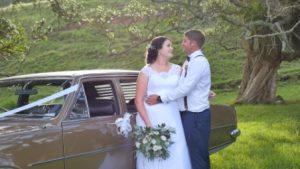 Coromandel videographer with local knowledge
Getting married in the Coromandel will be one of the best decisions you make. The are however some things you should know. The weather, locals and availabilities are a good place to start. The Coromandel is notorious for heavy rain in Tropical Storms. 2017 in the Coromandel saw much of March and April under water. Saying that it can also have the most stunning sunny days and its golden beach are at their best. With limited wedding suppliers we can advise you on who to chose and why. Many good vendors still don't have websites, word of mouth from a company that is well proven in the industry is essential.
Coromandel beach weddings
Ask us for advice on all things weddings in the Coromandel. We have captured hundreds of weddings here with photo and video and can recommend amazing wedding suppliers. We can also pre book all your accommodation and activities while you are wedding-mooning!
We would love to hear from you, contact us on info@nuancephotography.co.nz
Coromandel wedding photography
We are experts with local knowledge in the Coromandel, talk to us first. Enjoy some sneak peeks below.