Wedding at The Boat House in Riverhead
Auckland film maker, Nuance Photography & Videography present our latest wedding video highlights from The Boat House in Riverhead, Auckland. A very fun day with a great bridal crew. Plenty of drinks, laughs and sun… the perfect wedding day. We are Auckland wedding videographers and photographers specialising in wedding films. Picking up the lads in a 1966 Mustang from the entrance at Sky City and grabbing a few roadies for the trip to Kumeu got the day started. Once the lads were at their destination we headed to the girls who were getting ready close by to this very pretty little venue. Champagne, hair and make-up and a few laughs along the way saw us all ready for a cute little first look and creative shoot. The wedding ceremony following was intimated fun with plenty of laughs included. Beautiful set up inside the venue with attention to detail in the table settings. Congrats Lizzie and Jeremy… a very lovely day!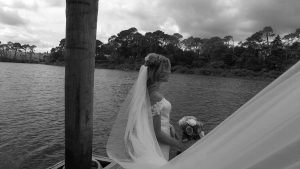 Auckland film maker
For a fun and creative approach to your wedding imagery choose the team at Nuance Photography and Videography. Our emphasis on fun and natural photos is our point of difference. For creative wedding films you need a lot of movement and flow which is why it is imperative to choose a great non posey photographer. We like to incorporate drone and unique sound tracks into your wedding highlights video so we work with you to choose the music that you love the best.
For more fun videos check us out here.
Auckland wedding photographer
The team at Nuance Photography and Videography have been shooting weddings in Auckland since 2006. We have clocked up over 1000 weddings across New Zealand and the islands of the South Pacific. If you want any information on any venues or photo locations across Auckland talk to us, we would love to help assist you in creating the perfect day!